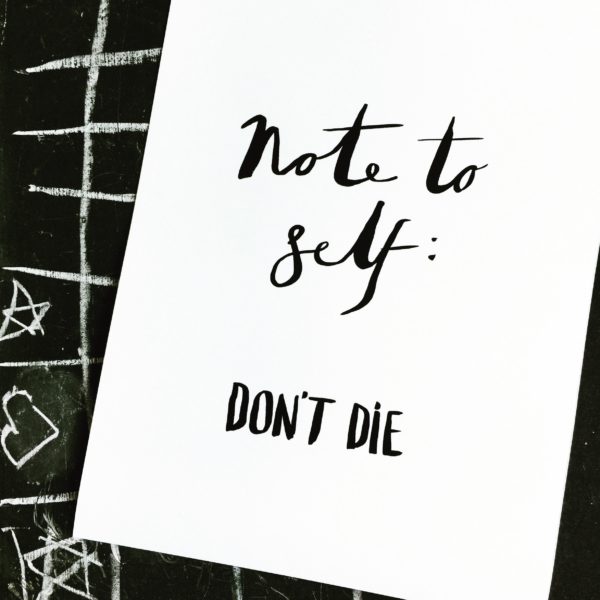 Nature has a meditative effect on me. Same with handlettering. I recently discovered the amazingly talented Jasmine Dowling and I got really inspired by her ink technique and decided to try it out. I adore type, but I often get fed up with sitting in front of my computer all day. Ink, brush and paper is a perfect getaway. And this is an alternative birthday card:
dont-die-quote-3-sandra-jouatte
(Note To Self: Don't Die is a song title by Ryan Adams. I like the way that this statement is totally obvious and therefore quite funny at first sight. But it has more levels. Because most of us actually don't want to die – but don't necessarily always act accordingly.
And that's the beauty of it… the implicit contradiction that exists in everything).
beach-3-sandra-jouatte
As a parent I'm often horrified by the speed of time with two children growing and developing before me every day. The most effective cure I've come across so far is to play. So at the the moment I'm playing with ink. Handlettering and dripping and throwing. This is a page from my "Wreck This Journal" by Keri Smith.
ink-painting-sea-urchin-sandra-jouatte
I highly recommend this book to anyone with a soft spot for the creative process… It has the ability to make me feel like a happy 5-year-old!
beach-1-sandra-jouatte
And then I came to think of my vase with the inscription: "SLÖSA PRAKTFULLT !" It's weird Swedish for something like Fritter wonderfully – a nice little reminder to not take things too seriously 🙂