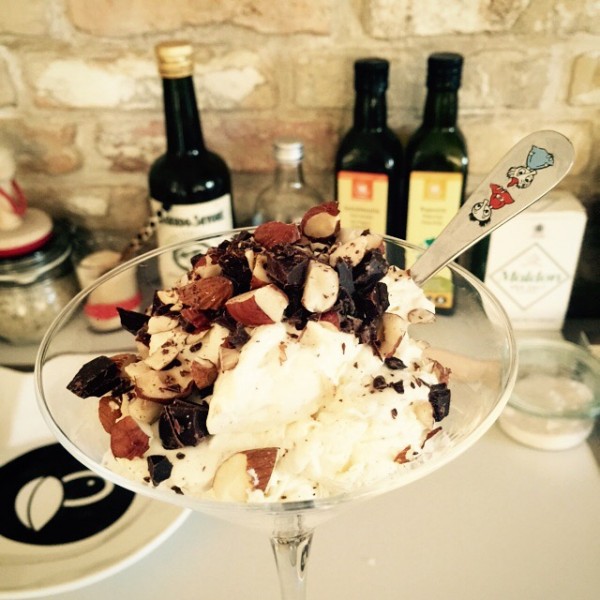 Super easy & delicious dessert:
LCHF Reverse Cheesecake – deluxe version
I'm a devoted cheesecake fan, but since I've altered a recipe into this yummy version, I'm not going back to the classic type… And this one is SO quick and easy!
ALL IT TAKES…
…is 2,5 dl cream 38% whipped until almost done with the chopped peel of 1 lemon and 1 teaspoon of vanillapowder.
Add 150g creamcheese and whip a bit more.
Topping: Chop 2 handfuls of nuts and 2 pieces of dark chocolate 70%
Serves 4
Enjoy!