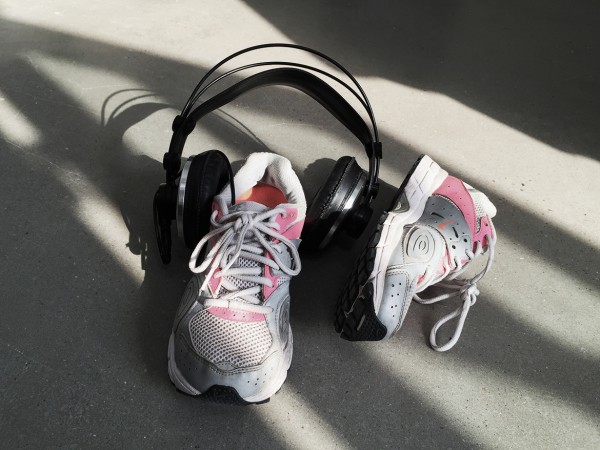 I'm not exactly the totally devoted kind of runner. I enjoy running occasionally, but I've always despited the first 10 minutes of it…. Until today!! -when I tried running intervals for the first time.I recently read this online article in the Danish magazine Samvirke on how to get started with running intervals.
It's great if long runs tend to bore you or you simply don't have the time…
running-intervals-sandra-jouatte-3
WARM UP
It's neither comfortable nor healthy to start running instantly when running intervals, so don't skip the warm up!
METABOLISM
When you push your body harder than usually a boost in metabolism automatically happens because muscles have to work harder and this boost can last up to 72 hours after the run.
HEART
During extreme exercise your heart is forced to work harder. This strain makes the heart stay strong. That's why running intervals is better than a run where you don't push it to the limits. Running as fast as you can is equally demanding for anyone because you push your natural boundaries and everyone will benefit from running intervals (provided of course that you don't have a medical condition). It can be described as an increase of your body's motor.
OXYGEN
When the heart is beating faster it automatically improves your body's oxygen absorbtion and it enables you to perform better and at higher intensity levels.
LESS TIME
When you challenge your body you gain more from your effort. From efficiently running intervals for 19 minutes you can achieve the same conditioning effect as you would from a normal 45-minute run.
TOTAL OF 25 MINUTES (INCLUDING WARM UP AND COOL DOWN)
5-minute-warm-up: focus on knees, hips and shoulders
5-minute-power-walk (Billie Jean)
5-minute-run (Amazon)
1-minute-increasing-speed-run + 1-minute-walk (Hold On I'm Coming)
5-minute-run (Eye Of The Tiger)
1-minute-increasing-speed-run + 1-minute-walk + cool down (Bomb Track)
-Go, go, go!
It seemed a bit tricky to remember the different modes, so I composed a playlist to go with the program: find it as an Apple Music playlist here or as a Spotify playlist here…
running-intervals-sandra-jouatte-playlist
A BIT MORE ON RUNNING
The best running advice I ever had was to exhale twice every time before you breathe in. That way you make sure to empty your lungs (plus it's healthy to change the stale air that sits in your lungs) and it improves your breathing capacity. Before I used this technique I'd always get a side stitch, but this never happens anymore.
BORN TO RUN
I had a hard time figuring out if it was fiction or fact, but the inspiring running book Born To Run: A Hidden Tribe, Superathletes, and the Greatest Race the World Has Never Seen instantly made me want to hunt down prey running barefoot. Off track. In the jungle.
Ha ha ha! – as if…